The Origin of My Manufacturing Story
Back in 1998 when I was getting out of the Navy, I had to figure out what my "civilian" life was going to look like. In hindsight, I didn't have a very realistic picture of what business was like. The interview process was stimulating, as I got to check out a bunch of different places from consulting to manufacturing & distribution. I had no real agenda beyond getting a job in Northeastern Ohio. Amy and I had moved up and down the east coast for Uncle Sam and it was definitely time to bring the kids home!
While the process was both fun and enlightening, I ultimately had the opportunity to join my dad at Bowden and simply couldn't pass up the chance to give it a go. He provided plenty of color commentary on the business, both good and bad, prior to my arrival as he didn't want me to think it was going to be all sunshine and roses. With no knowledge of the industry, I had a lot to learn and I treated it in a similar fashion to showing up to a new ship in my Navy days, where I arrived knowing the least of anyone on the Team, but ready to take on responsibility even as I was learning my way around.
My training began in earnest at a few neighboring companies that were being run by family members, Burton Industries in Mentor and Bardons & Oliver in Solon. My gratitude to both Chris Burton and Heath Oliver for the opportunity to get dirty on their shop floors to see how to make stuff was an invaluable starting point for my business career. They got my free labor, and I got a few months of hands-on experience in their shops. Rotating through their different departments, I got a taste of shop life and it continues to grow on me to this day.
I'll never forget a lunch I had with my cousin, Perry, during my first few weeks back in town. He worked in a shop and said, "You're going to love Manufacturing." I recall that my response was along the lines of saying "OK" but it didn't take long for me to dig in and discover that he was right. I Love Manufacturing!
In honor of Manufacturing Day this Friday, I thought I'd collect my thoughts on just why Manufacturing has grown on me so much. Here are Four Big Reasons Why I LOVE Manufacturing:
1. It's Physical/Tangible – Business You Can See
In Manufacturing, you can look back at the end of the day and see what you've done. The pile of parts you've produced or the process you've developed. You yield physical, tangible evidence of a hard day's work. There is objective evidence when you've done it properly, so the feedback loop of your efforts is quite brief.
In the early years, as I realized that there was a big difference between Doing Manufacturing and Running a Manufacturing Business, I recognized that I needed to become a student of Business.

The good news for me is that it was much easier to learn and understand a business in Manufacturing because you can see everything that you're talking about in the business cycle.
Products go from raw materials to finished parts in a tangible way, so understanding business concepts are very straightforward.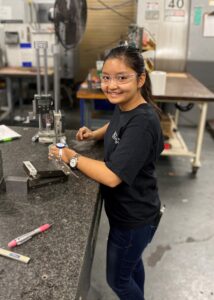 2. It Rewards Long-Term & Systems Thinking
In the Navy, it's common to show up to a new spot and typically have a short tour of 1-3 years to make things happen. It's been almost 24 years since I arrived at Bowden, so the time horizon feels distinctly longer. That has both positive and negative aspects to the added duration, but overall, it cultivates longer-term thinking. Building solid business systems that will allow for long-term growth and sustainability are important for having a viable manufacturing business. Unlike many technology businesses that can scale very rapidly, manufacturing businesses tend to take longer to grow.
The capital-intensive nature of manufacturing requires longer-term planning.
Building solid systems and thinking long-term is definitely rewarded in manufacturing.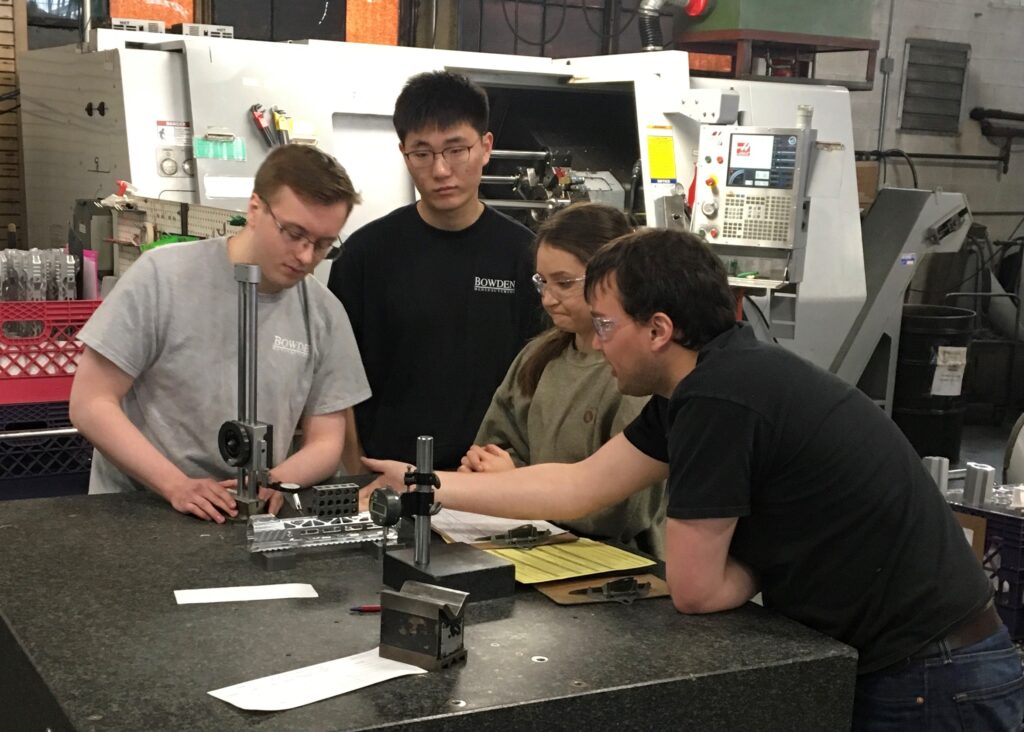 3. It's Evolving – Old-School & New-School
Disappointingly, I didn't get to attend last month's International Machine Tool Show (IMTS) in Chicago, but I heard that, as usual, there was a ton of new stuff there. The combination of old-school manufacturing methods and new technology is fascinating.
On our Team, we have considerable experience, and drawing on old-school methods and ideas has often provided opportunities to improve our process for a particular part. At the same time, we've also got a bunch of fresh Engineers that are keen to explore new technology. There are new methods of manufacturing that didn't exist even just a few years ago and we're always interested to see how they can be applied in our shop.
This combination of applying old-school methods and new-school technology propels manufacturing forward and it keeps us always evaluating options and looking to improve. 
We don't know what tomorrow will bring, but that's a big part of what makes the evolution of manufacturing exciting.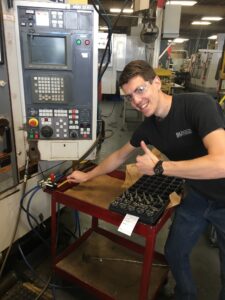 4. It's Just Cool!
There's a reason why How It's Made is one of the Discovery Channel's most popular shows… making stuff is cool! Outside of manufacturing, people rarely think about how things get made.  Seeing things start from scratch and transform into everyday products certainly has an entertainment value that takes us back to our youthful activities like blocks, legos, and erector sets. To be able to walk out onto a manufacturing floor on a daily basis and watch all sorts of different components being produced to exacting standards is part of our manufacturing DNA. 
Knowing that the end products can be anything from airplanes to medical devices is a bonus. 
Manufacturing is cool and helping young people have a chance to see it that way is a huge goal of Manufacturing Day every year.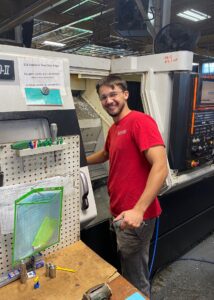 Final Thoughts
My Manufacturing journey at Bowden began almost 24 years ago and it's been quite a ride.  Having the opportunity to regularly introduce young people to it has been a pleasure, especially in recent years.  This year's Manufacturing Day is an opportunity for us as Manufacturers to share our stories with the youth in our communities and make sure they understand that it can be an exciting way to build a career.  Manufacturing is a foundational aspect of our American economy and lifestyle. I couldn't be more pleased to be a part of it and I'm excited to celebrate Manufacturing Day with our Team!
If you want to find out more about Manufacturing in general, or Bowden Manufacturing in particular, please don't hesitate to Contact Us.