Technological transformation is critical to Northeast Ohio's industrial livelihood, directly impacting the region's residents, communities and economy. Manufacturers who take on the necessary investment of and transformation to Industry 4.0 (4.0) can and will continue to compete. Those who do not, choosing rather to use antiquated systems and processes, fall behind.
Just because the transformation is necessary, though, doesn't mean it's easy. MAGNET CEO and president Ethan Karp expounded on this in a recent Forbes article: "Investing in your business will always require a leap of faith. It's never easy. But I promise you this: it will be much easier today than five years down the road. Start now, and you'll remember the era of post-pandemic demand not as your production peak, but as the launching point for a decade or more of company growth."
Recently and in partnership with the Smart Manufacturing Cluster led by Team NEO, MAGNET launched the Northeast Ohio Manufacturing Lighthouse Tours. Our region is loaded with manufacturers of all sizes that have been incrementally investing in all types of 4.0 to improve product output and quality, many of them having just recently made technological additions to their factories.
The 4.0-experienced manufacturers are our Northeast Ohio Manufacturing Lighthouses, and they are willing to share their experiences with technology, how it has affected their workforce, what type of investment was necessary, why they decided the time was right to invest, and the expected impact on their bottom lines.
As Karp says, you've got to take the jump. But you don't have to do so without guidance or insight, and our Lighthouses are offering just that.
The Northeast Ohio Manufacturing Lighthouse Tours kicked off on August 25 at Bowden Manufacturing in Willoughby. The inaugural event began with a few words introducing the tour concept from Lighthouse pioneer and MAGNET VP of Operations Mike O'Donnell. Karp then spoke about how Bowden's leadership and commitment to Industry 4.0 exemplified the power of The Blueprint for Manufacturing in Northeast Ohio and presented company president Andy McCartney with a plaque honoring his work.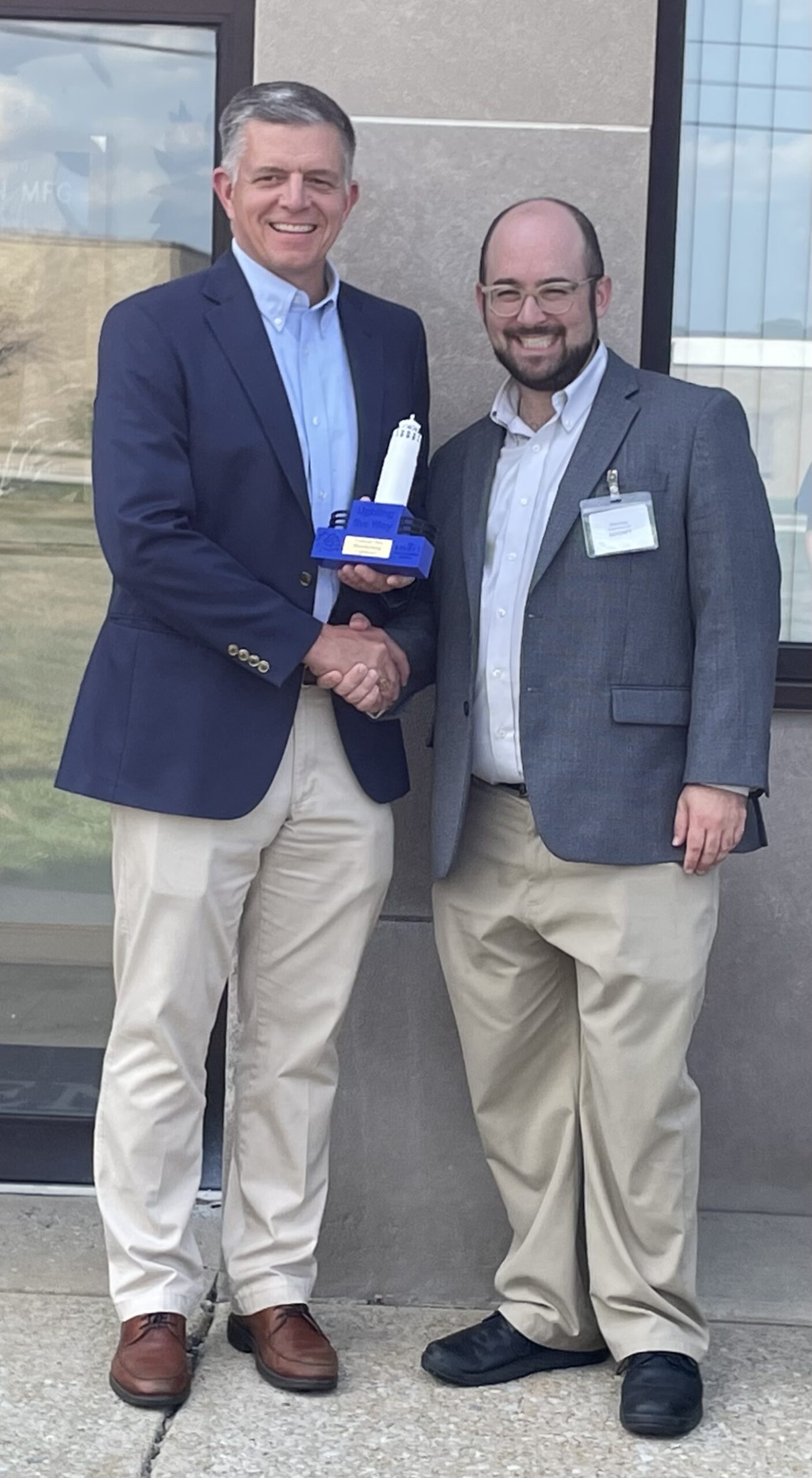 The pre-tour ceremony concluded with Willoughby's Community Development Manager Tom Thielman thanking MAGNET and the Smart Manufacturing Cluster for their efforts to bolster the manufacturing industry because, despite the city's "vibrant downtown and available retail, manufacturing remains the heart of the economy."
McCartney implemented a machine monitoring system that is helping Bowden measure machine downtime, ensure production time estimates are accurate, quickly identify issues on the shop floor, and improve data collection and analyzation efficiency. "The ROI is challenging to measure, yet there are at least four or five factors in the system we use that unequivocally makes it worth it," McCartney said. "Our team is centered around this data that we see every day."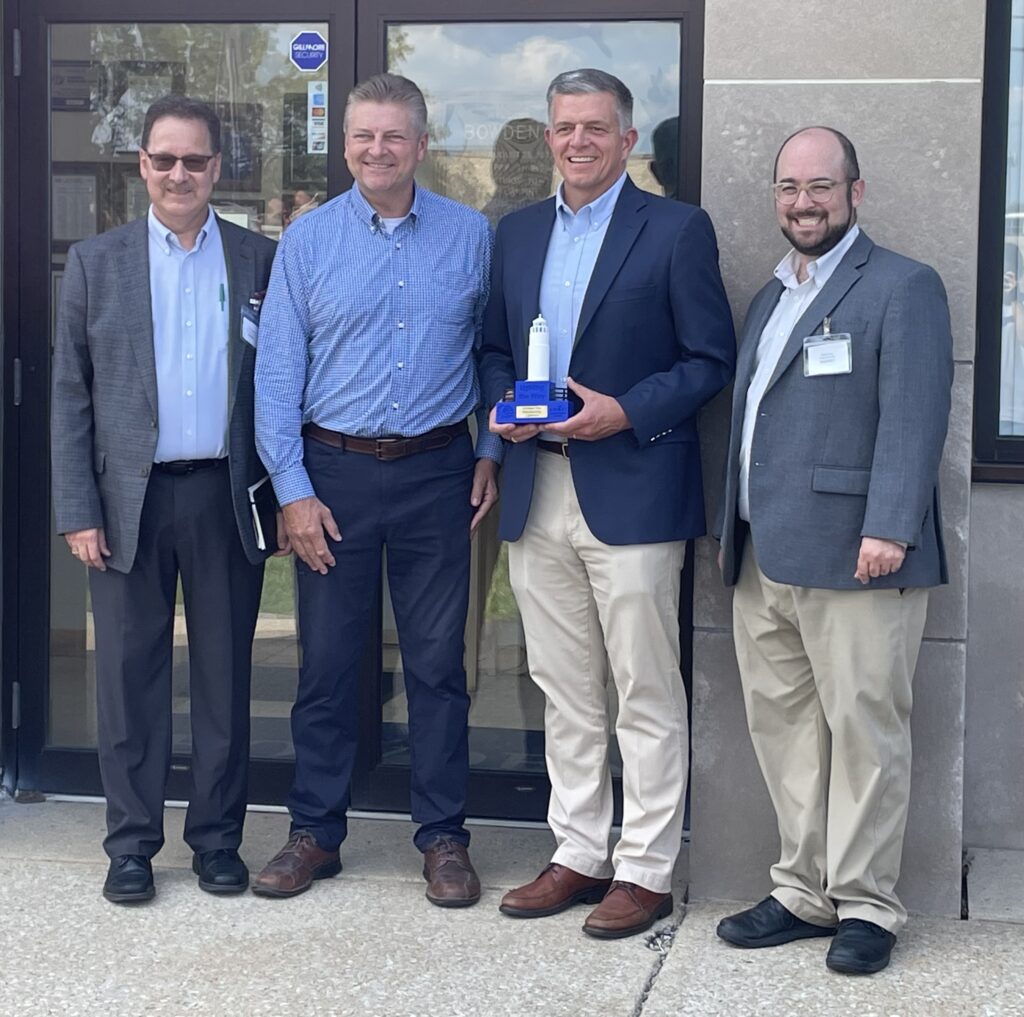 In partnership with the monitoring system provider, Bowden developed a new countdown timer system (with a few MAGNET resources to scale up the project) to improve teamwork on the shop floor. Improving culture has been a priority, and technology has helped facilitate that.
The monitoring system and countdown timer system are the only pieces of Industry 4.0 Bowden is currently using. McCartney mentioned that he has also tried cobots, collaborative robots. And while at the time they were too challenging and he was looking for faster, more seamless technology, he will eventually give cobots another try. "[Cobots] do provide really good opportunities – both from an engineering standpoint and obviously because we don't have to run a machine with a body standing in front of it," he explains. "We're just really focused on using technology that doesn't require a tremendous amount of human interaction. That's how Industry 4.0 can be beneficial to us right now."
Not only did the monitoring system McCartney chose require no employee upskilling, the installation was very simple and intuitive. And even better, he's able to gather information about his machines' day by the tap of an app. "Just today at lunch, I pulled up information to share with a friend."
McCartney concluded with this advice for manufacturers looking to use Industry 4.0: "Start small. You don't have to go crazy. We started with a free trial and pretty inexpensive sensors just to see what uptime looks like. If you're being asked to make a big dollar, big time commitment, you probably ought to research a bit more and find someone who's not going to charge you as much, because there are people who want to help."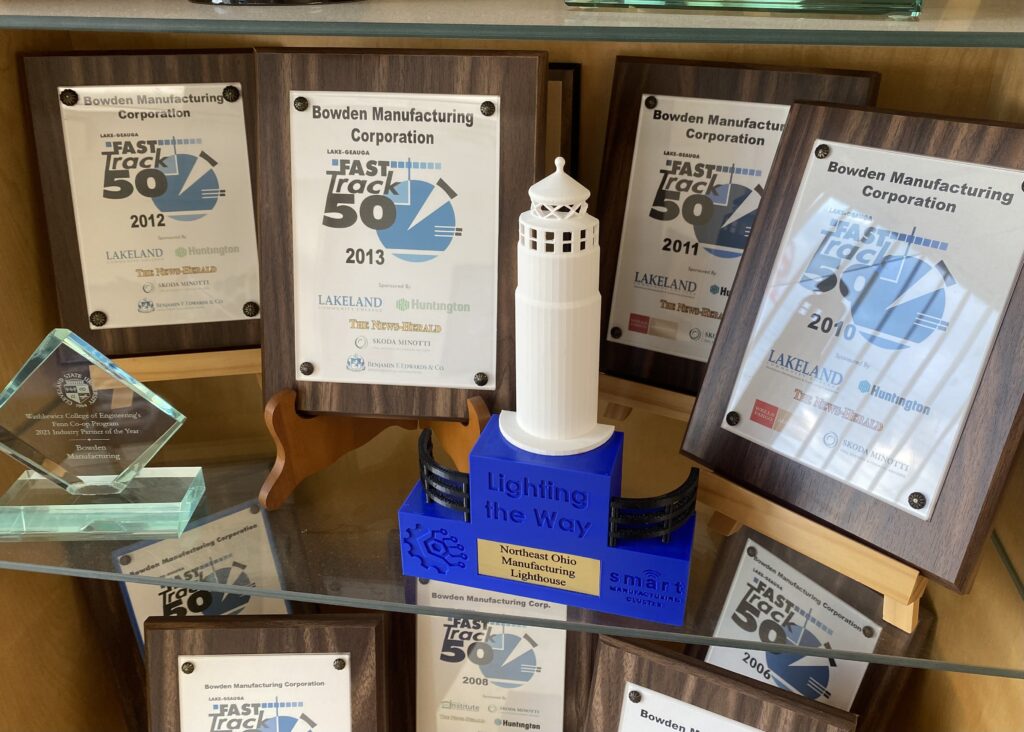 Two more Northeast Ohio Manufacturing Lighthouse tours are slated for this year, the next on September 29 at Automation Tool & Die and one in early November at Alloy Precision and Technology. Please reach out to Kristin Beynon if you'd like to join!