Hero on a Mission Workshop
December 1 & December 8 | 1:30 - 3:30PM EST | Zoom
How to use Story to write the script of your life and business
There are four characters in every story: The victim, the villain, the hero, and the guide. These four characters live inside us. If we play the victim, we're doomed to fail. If we play the villain, we will not create genuine bonds. But if we play the hero or guide, our lives will
flourish
. The hard part is being self-aware enough to know which character we are playing.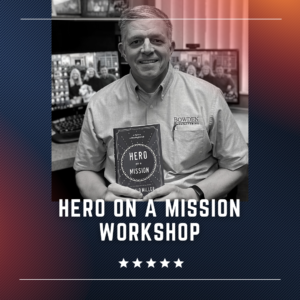 Andy Mccartney


Bowden Manufacturing President and Certified Business Made Simple Coach.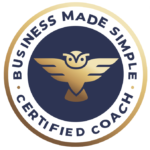 LORI HASTINGS


Founder and CEO of
Execute Your Plan
and Certified Business Coach, a Fundraiser for Executives and Managers for Non-Profit, and a Certified High-Performance Coach.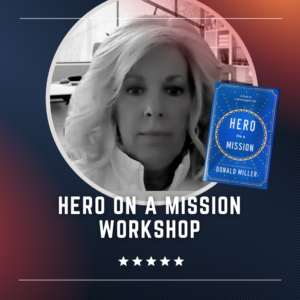 December 1 & december 8 | 1:30 - 3:30PM EST | Zoom
 The Hero on a Mission Workshop will guide you in developing a unique plan that will speak to the challenges you currently face so you can find the fulfillment you have been searching for in your life and work. If you attend this Workshop, you will:
Discover when you are playing the victim and villain.
Create a simple life plan that will bring clarity and meaning to your goals ahead.
Take control of your life by choosing to be the hero in your story.
Cultivate a sense of creativity about what your life can be.
Move beyond just being productive to experiencing a deep sense of meaning.
Get a copy of the Hero on a Mission book.
All the tools, worksheets, and training to apply the Hero on a Mission principles in your life.
If you attend our workshop and after the first day, you don't feel more inspired with your approach to writing the story of your life through action, we will give you your money back. No questions asked.
A Trusted Manufacturing Partner for 70 Years