Learn a better approach with a
Pricing transparency program
Are Your 3 CNC Quotes Getting You the Best Value?
With inflation making things a little crazy (does anyone believe it's only 8%?!?), it can be frustrating to have all of the pricing from your vendors going up with very little explanation. Yes, you know things are getting more expensive, but it doesn't always seem like you're getting much justification.
Raw material prices have certainly increased in recent months, but do you expect that you'll get prices to return to "normal" when inflation subsides? Most people don't.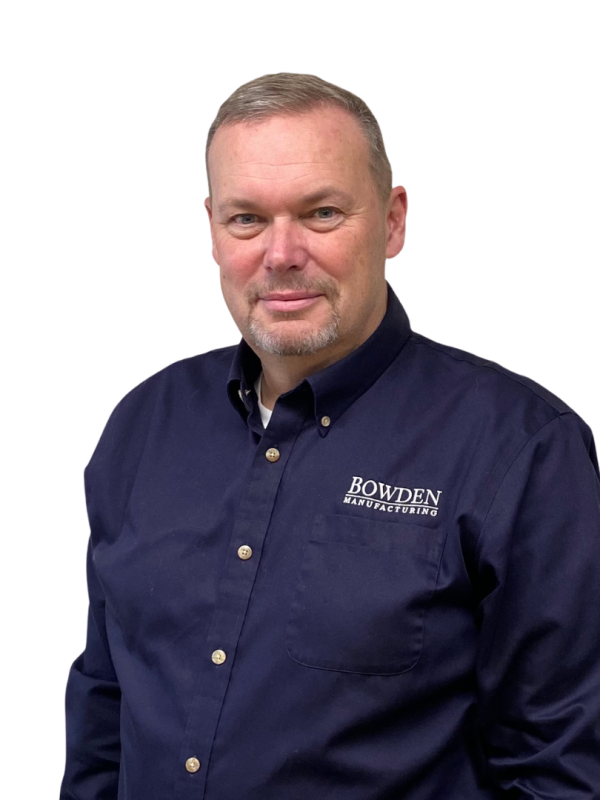 At Bowden, we want to be the next best thing to an in-house CNC shop.
The biggest thing that's typically missing when the shop isn't in-house….pricing transparency.
Well, that ends now.
We're willing to share data so that we can help optimize our process and help provide the overall best value.
Transparency – The New Frontier in Outsourced CNC Machining
Outsourcing your CNC production machining to an AS9100 shop doesn't have to be an arms-length proposition. We believe that partnering with our Customers so that we feel like an in-house shop is the most productive way to engage in the marketplace.
In these inflationary times, that transparency is even more important as price increases are widespread but typically come with very little justification. There's also very little expectation that when the market returns to normal, that the prices will come back down appropriately.
three big pillars of our Pricing Transparency model:
Standardized Material & Outside Process Mark-Up
Outcome Reviews between Runs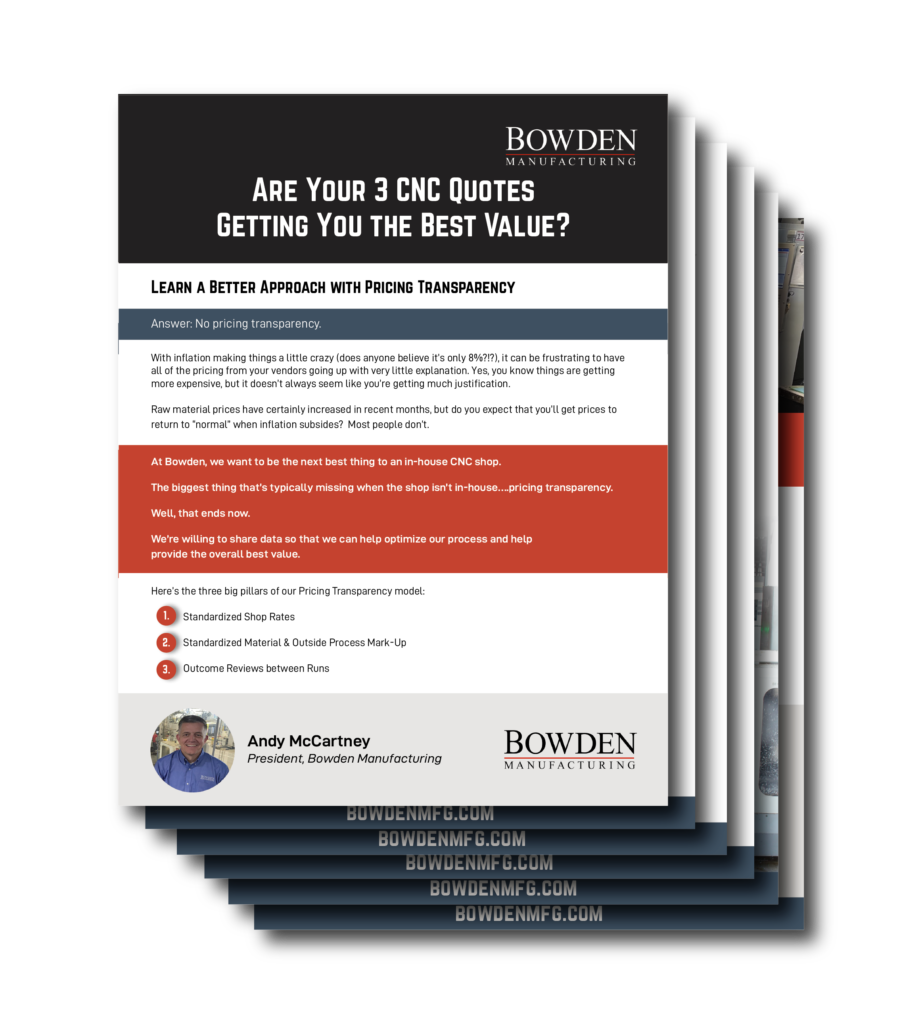 ARE YOUR 3 CNC QUOTES GETTING YOU THE BEST VALUE?
Learn a Better Approach with Pricing Transparency. 
the next best thing
to your own in-house shop