The 2-Second Lean Methodology
None of us have enough time to get it all done. We regularly struggle with our normal daily tasks and the thought of taking extra time for Lean Manufacturing, Kaizen events, or other Continuous Improvement activities can seem crazy. Intellectually, we understand the benefits of improving, but emotionally it can be really tough. Too often, Lean efforts start with consultants, meetings, planning and so many "preliminary" activities that make the payoff far too elusive.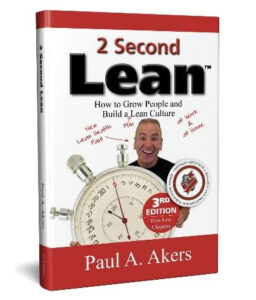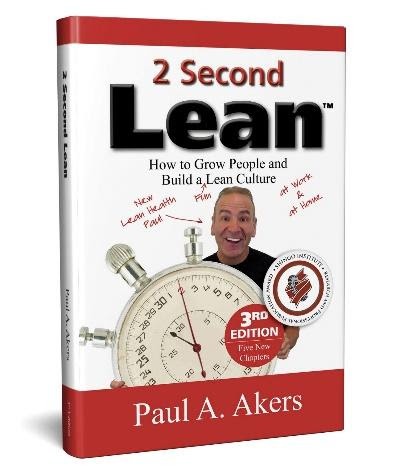 What if we could see gains in productivity quickly and with a limited amount of time and energy? What if it might actually seem fun and engaging? The 2-Second Lean methodology is a way to engage a Team with Lean Principles in an extremely practical fashion that can be both rewarding and fun.

Paul Akers' book, 2-Second Lean – How to Grow People and Build a Fun Lean Culture, provides the methodology to get it done.